Br on lessons from 2020 and way forward in 2021
2020 was a year of surprises, to say the least. Nations tumbled, the whole world stood still without a clue. But it also showed that we can get past any hurdles if we set our mind to it. One thing has been common for all of us in 2020 - it was different from what we had imagined, professionally and personally.
Br has always been about growth, responsibility and dedication to work. We wanted to tell you how 2020 was for us, the lessons we have learnt and our way forward in 2021. Versha Garg, one of our founders talks about the hurdles, adapting to the pandemic and how they've grown despite the shortcomings posed by COVID19.
Did 2020 throw you off balance?
Yes, of course. Initially, we found it difficult to wrap our head around the whole situation. There was no demand and it became financially challenging and emotionally overwhelming. But soon, we figured our way out and started investing our time in building and sharing knowledge.
How has this pandemic changed your view about business and work?
This was the first time most of us had experienced a situation like this. We understood the importance of a debt-free model and organic growth, which provides us with the space to adjust to such unforeseen circumstances.
With respect to work, it has broadened our perspective wherein we have understood the need to keep everything asset-light in our model. It helped us appreciate the importance of flexibility in the system and amend policies that would allow employees to work from home and make our systems more IT-friendly.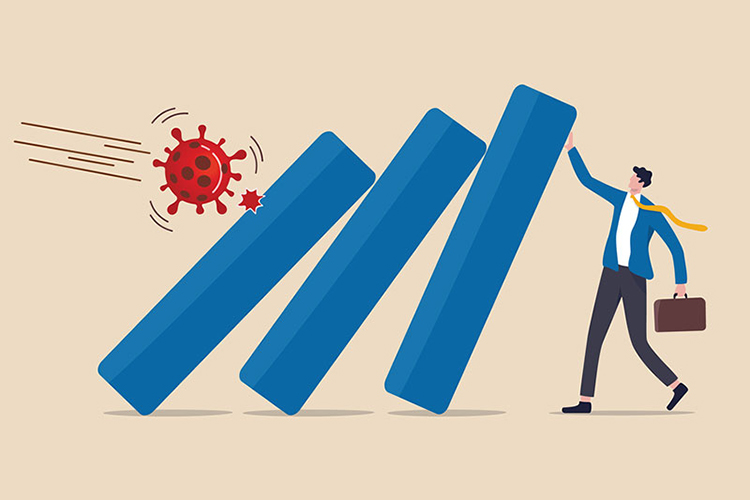 What do you think is important for a business in times like these?
The ability to adapt, think objectively, strategise intelligently and implement efficiently.
How did you stay resilient through this adversity?
When we could not undertake production, we used that time to increase the knowledge of our team by conducting online L&D programs and webinars to share knowledge of chemicals and connect with people from our industry. All this helped Briskers grow manifolds.
Given the nature of the industry (chemical), did WFH pose any problems?
Since we are part of the manufacturing sector, not being able to run the factory and process the orders was the major challenge posed by WFH culture. We tried to overcome these difficulties by operating with minimal staff in shifts with complete precautions and executing all the support functions through WFH.
What are you thankful for?
That we have an impeccably strong and supportive team who are believers as well as visionaries. We feel extremely proud about the fact that BR had no layoffs during the time of the pandemic. We were also one of the very few organisations that hired employees during the pandemic.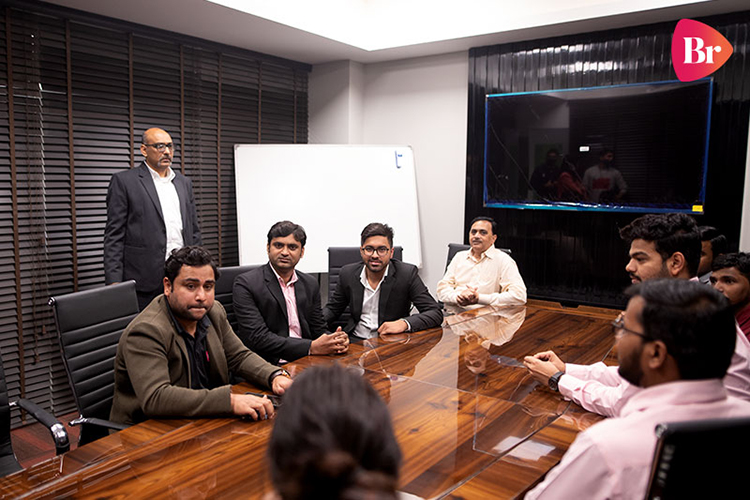 Br has always been the culmination of young and experienced minds. How did you give back to the young minds?
By letting them explore, by allowing them to contribute in as many areas to help them understand their strengths, by acknowledging their efforts with the help of PMS and by giving them growth within the organisation.
How did you change your vision and goals w.r.t to COVID?
We did not. Everything remains the same. Only the circumstances changed. It led us to change our ways of operation to adapt to the situation.
What are your lessons from 2020?
Never lose the flexibility to accept and adapt to situations. There is always a way around it, and you would sail through every situation with a team that has the right attitude.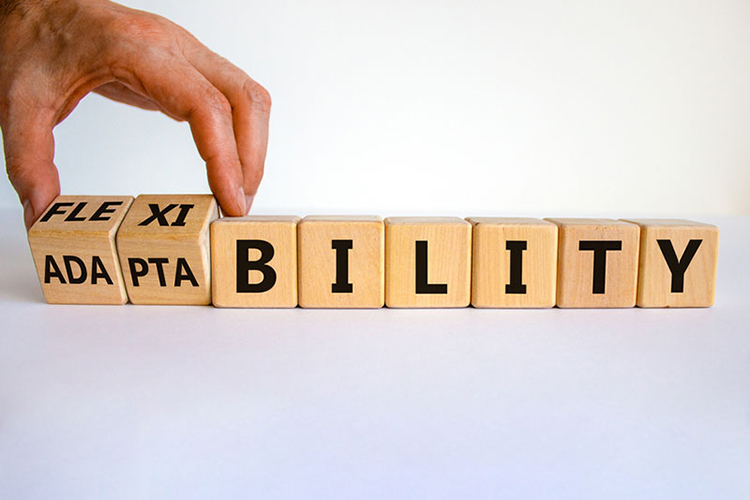 How would you summarise 2020?
A year filled with experiences that gave BR a wider perspective and become more sure of its team who works WITH BR and NOT FOR BR. We feel stronger, more confident and more self-dependent as an organisation.
Questions about 2021 :
What are your plans for 2021?
Continue contributing to society by adding value through chemistry in an intelligent, efficient and responsible manner. In particular, we are focussing on our new venture Kleen Force which provides hygiene solutions. The primary objective of Kleen Force is to offer safe and effective cleaning and hygiene chemicals for the masses.
What's in store for the future?
We are consistently investing in technologies that support sustainable chemistry. We look forward to continuing to launch more products that add value to the space of textile chemicals and hygiene chemicals.
What are some long- and short-term changes that you are going to do in BR?
Short Term: Make our organisation as IT-friendly and system-driven as possible.
Long Term: Make our portfolio more diversified in the space of chemicals, by introducing more segments such as Kleen Force.
What do you want to say to your employees, shareholders and clients?
That we are always grateful for each one of them to have chosen BR to work with. We are proud of the contribution that each one of them makes every single day. And we promise to continue to work harder to be able to provide them with a platform where we keep growing together for the better.
We wish to tell our customers, shareholders and BRiskers that we will continue to grow from the lessons we have learned. This pandemic has taught us that responsible chemistry is more important than ever and we will work towards making it a possibility. Want to share your thoughts on this? Write to us at hr@brs.net.in
Want to share your thoughts on this? Write to us at hr@brs.net.in
Your Comments