3 Industry Trends That Will Impact Automotive Seating
As the Automotive Industry keeps evolving, so are the demands for smarter and more functional Automotive seats. Technology trends will be the major influencers of the next generation Automotive seats. With the forecast that the Automotive seating market will reach $73 billion, it's highly important that Automotive Seat Manufacturers understand and adapt to the trends.
The Increase in Autonomous Cars will Call for More Functional Seatings
The global market for autonomous cars has been predicted to grow at a CAGR of 39.47% from 2019 to 2026. Autonomous cars will completely shift the user experience landscape of automobiles by converting every driver into a passenger. Experience will be the most important factor after only Safety. Automotive seatings will be expected to do more other than just holding drinks or mounting laptops.
Smarter Seatings will be a Necessity
The rate of growth of Artificial Intelligence will be multiplied in the coming years. This will lead to smarter seatings, equipped with sensors to access the passenger's information and offer personalized services. For example, the seating may automatically stretch back and adjust its height by just sensing a small movement by the passenger.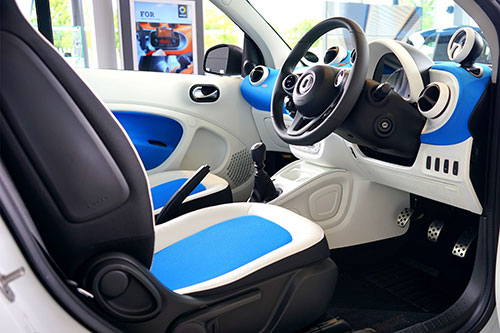 Lightweight Seatings to Improve Fuel Efficiency
Be it electric vehicles or IC vehicles, the weight of the automobile greatly impacts its fuel efficiency. As future automobiles are ideally designed to accommodate more number of people, the weight of automotive parts and specifically its seatings must be lowered. This will call for lighter yet durable automotive seatings.
Even though when all of these trends are adapted in Automotive seating, the 'Safety' and 'Experience' which are the two most important factors can't be completely offered without the right choice of Automotive Textiles. From intelligent Flame Retardants to highly efficient Oil & Water Repellants, BR offers a range of solutions for Automotive Textiles. To know more about our offerings, please contact us.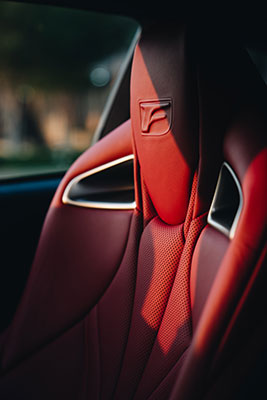 Your Comments