Our Employees Speak series
Prem Kumar Rawat, Accounts Department Head
I am feeling very proud to share my experience here. Being one of the employees who has been associated with BR for almost 2 decades, I am fascinated by how quickly the BR I joined in has become the BR that's one of the best textile chemical countries in the nation today.
Although I hold a non-technical position, there has never been a shortage of learning opportunities. I am thankful to the management for this incredible journey of transformation and learning so far. I have gained immense knowledge and self-confidence to handle any task independently.
Out of all the things that haven't changed at BR, is its friendly and independent working atmosphere where each and every employee is able to enjoy their work.
It is led by an inspiring leader who believes in employee engagement and engages with a spiritual touch.
It is pertinent to mention that Management has been very helpful and supportive personally too, making me always feel part of a big family. This very quality has taken BR to great heights and has made it spread the operations throughout the length and breadth of the country. Today we have a very young and dynamic leadership, which is committed to achieving much bigger goals, and I am very happy to be a part of BR.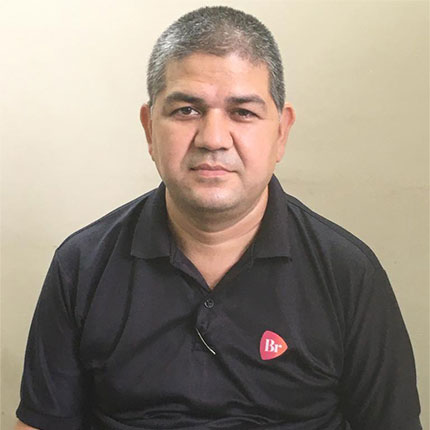 Your Comments